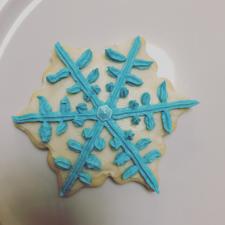 An important aspect of studying that is very often overlooked and undervalued is that of the study break. Taking a pause to relax while doing homework is essential because it gives your brain the chance to rest and recover, leading to boosts in everything from your productivity to your happiness. Doing something fun during breaks, such as cooking, listening to music, or talking to friends can give you the motivation and energy to finish your tasks strong.
Personally, I like to mostly take small breaks every fifty minutes or so while working, and these breaks involve getting up to stretch and walk around, run to the bathroom, maybe eat a quick snack, or pop into my friends' rooms to say hi. I usually operate like this for a few hours before taking a longer break. During these longer breaks I'll go for a run, eat a meal, or, honestly, just take some time for myself, by watching TV or taking a walk outside and listening to some music.
At UChicago, besides self-arranged study breaks, the College Houses also organize study breaks for their residents. These tend to be more food-oriented, which I personally loved. There are several that stand out to me as particularly memorable from my first year. I've highlighted them below.
FIY (Frost It Yourself) Holiday Sugar Cookies: At the last study break before the end of Fall Quarter last year, my Resident Heads (oftentimes faculty or administrative staff who live in a College House year-round and act as a pillar of support and adult guidance for students) prepared holiday-themed cookies for my house that we got to frost ourselves. It was a great opportunity to display people's artistic skills (or in my case, lack thereof) while offering us a chance to properly socialize and have fun in the midst of finals. It also put me in the spirit for the holidays, which was something I hadn't even realized I'd been missing.

Garlic Knots: Last year, one of the running jokes in my house was our collective love of a very particular and specific comfort food: garlic knots. Knowing this, my Resident Heads ordered hundreds of garlic knots for one study break. Most house members would show up for study break last year no matter what, but at this particular study break, it felt like every single person in my house (and possibly a few stragglers) were waiting in our house lounge. We were not disappointed. Our Resident Heads had ordered so many garlic knots that dollies were needed to cart the boxes in. It was great seeing my house family all gathered together—talking, laughing, and joking—united by our proclivity for garlic knots.

Chocolate and Caramel Covered Pretzels: Another study break I really enjoyed was one I actually made myself with my suitemate Kaothar. Arranging the pretzels and melting the chocolate together gave Kaothar and me a great opportunity to catch up a little bit. Our schedules in the spring were out of sync, so we had not been able to spend as much time together as we had in the past. Making study break together, though, and then sharing the rewarding feeling of watching everyone gathered together eating what we had made, brought us closer together than ever before.
Study breaks at UChicago are a great way for students to get some repose, by enabling them to hang out with friends for a bit while munching on some delicious snacks. This rest period is extremely important, not only for UChicago students but really for everyone, because it empowers you to eventually return to your work, reinvigorated and ready to tackle all the tasks that come your way.