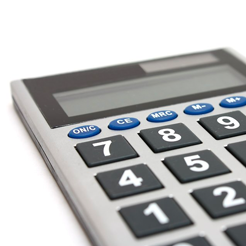 The formula for determining your financial aid package involves three steps:
All financial aid materials you've submitted are reviewed to determine your family's resources. This holistic review determines the amount of your family contribution for one year. The family contribution will comprise contributions from student earnings, parent income, and family assets.
Your family contribution is then subtracted from the total cost of attendance. The cost of attendance represents actual and estimated costs for one year at UChicago, including tuition, housing, a meal plan, and estimates for additional costs like books and personal expenses.
The difference between the total cost and your family contribution is your family's demonstrated financial need, which determines the amount of University support we will offer you. At the University of Chicago, we pledge to meet 100% of your family's demonstrated need through a combination of grants, scholarships, and work expectations. The combination of your family contribution and your financial aid package from the University will meet the total cost of attending UChicago for an academic year.
Financial aid packages are generally similar during your four years of enrollment, unless there is a significant change in your family's finances. You and your family can determine how you pay or finance the family contribution using payment plans or other options. Financial Aid counselors are happy to help review options with you.
College Aid Net Price Calculator
For an estimate of your cost to attend the University of Chicago and your financial aid package, try the Net Price Calculator.