The college application process is all about asking questions. What am I looking for in a college? Do I want to participate in research? What size school do I want to go to? What do I even want to study?
As a first-generation college applicant, you may find that you have all of these questions and more. Life at UChicago is all about asking questions, and in the spirit of rigorous inquiry, we want to give you the tools to find your own answers.
Below, you will find information on approaching and tackling the college application process as a first-generation applicant, as well as information about resources that the UChicago community provides for first-generation students on campus.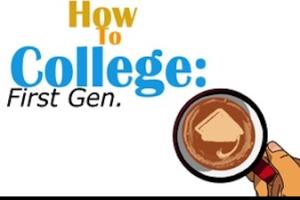 Transitioning to College: Finding Community Wherever You Go
One of the biggest parts of the college transition is exploring campus and finding a place to call home. UChicago aims to provide incoming students with tools and resources on campus to help students engage with the community and find their best friends for the next four years.
Affording College
Our No Barriers policy allows UChicago students to graduate debt-free and prepared for lifelong success—no matter their chosen major or background prior to enrolling in college. We will work with you and your family to create a financial aid package that fits your unique circumstances and ensures that a UChicago education is within your reach.
Any student who applies for need-based financial aid will automatically have the application fee waived
Instead of filling out the CSS Profile, applicants have the option to fill out the UChicago worksheet, which is free
Need-blind application review process
Meet 100% of demonstrated need in the form of grants, not loans
Additionally, as a part of the Empower Initiative, students who are the first in their families to attend college will receive:
The First Phoenix Scholarship, a $20,000 scholarship over four years
A guaranteed paid internship for their first summer provided through UChicago Career Advancement, which also provides a dedicated career adviser, a suite of pre-professional "UChicago Careers In" programs, and access to one of the most dynamic alumni networks in the world
UChicago truly embraces and bolsters its own diversity. You'll meet people from all walks of life and have an endless opportunity to welcome new experiences.
Nathan M., 2nd year Economics Major -
Life on Campus
The University of Chicago is committed to making college accessible for all students. Below are only a few of the resources that the campus community provides for students from under-represented communities.