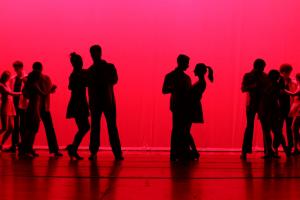 Last Saturday, with tears pooling under my eyelashes, I danced the Argentinian Tango for Rhythmic Bodies in Motion's (RBIM) annual spring performance, which was simultaneously my final dance show as an undergraduate at UChicago. The moment was bittersweet in every way imaginable: my excitement and joy at performing onstage was tinged with the realization that this was the last time I would be on stage at Mandel Hall and doing a performance I had worked so very hard preparing for.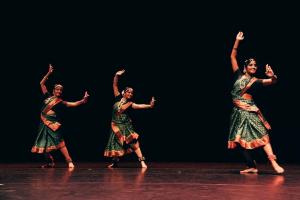 Dance was a substantial part of my experience at UChicago. As an incoming first year, I signed up for every single dance RSO (recognized student organization, or what clubs are called at UChicago) on campus, and spent my first four weeks of fall quarter attending daily workshops, auditions, and rehearsals. When my academic interests started to take shape, I scaled back a little by choosing the dance companies that I enjoyed most and signing up for their annual performances. Even though I was trained in the classical Mohiniyattam style (a dance originating from South India), I explored styles from every corner of the world, from Cuban salsa to West African hip hop. Every week, I took study breaks from problem sets by heading to our dance spaces and letting loose with hip hop, ballet, flamenco, garba, bachata, and Bharatnatyam.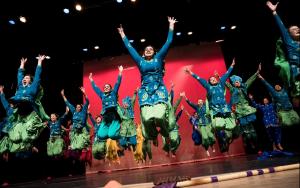 On stage, dancers from all ethnic backgrounds, and all levels of technical experience came together to perform: ballerinas training for over fifteen years jetéd alongside students that had been dancing for less than four months. I discovered an amazing, diverse, and tight-knit community of students that supported me throughout my four years. We learned choreography together, and forgot it together; we laughed through the insanities of tech week together; and we cried together when the show ended and no one wanted to go home.
I know that my experience with dance is not so unique – I honestly believe that dance is an art form that encourages anyone and everyone to take part. But I also know that dance became an integral part of my identity, in a way that feels unique. When I started college four years ago, I was starting to formulate this identity, and I searched through my list of academic pursuits for some kind of answer. I halted this impossible search to try a salsa class, and then another, and another. What was just another extracurricular in high school quickly became a passion and a lifestyle. And I don't pretend to have my identity all figured out, certainly, but I know that dance is absolutely a part of it.