The Einstein Brothers in the C-Shop is the only one in America that serves dollar milkshakes on Wednesdays. The concept of meeting midday or after dinner to catch up with good friends throughout the quarter with sweet treats in hand is something I'll definitely miss going into the real world. 
Milkshakes from Medici, a Hyde Park restaurant, are another thing definitely taken for granted. Where else am I going to find a deliciously spun mexicana milkshake? I'll never think of a milkshake the same way again. 
The preferred breakfast spot of former President Barack Obama came to be my preferred spot as well. Nothing says Sunday morning like a tray full of eggs, pancakes, and biscuits from Valois! Always a guaranteed good way to start the day. 
The Point 
Throughout the seasons of spring and summer, when the weather gets nice and warm in Chicago, I would make frequent trips to a park that can be found right along the Point and 57th street beach. Nothing beats laying out in the sun with a good book, or taking food and hanging out with friends on the beach! The view of the Chicago skyline juxtaposed with Lake Michigan is especially gorgeous at dawn and at dusk.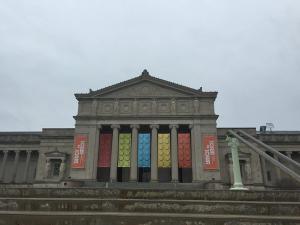 The interactive exhibits at the MSI made me feel like I was back to being a kid again, but in the best of ways. The trains, planes, and submarines were all so cool to look at and read about, and the baby chicks never failed to amuse me! I always felt very lucky that the MSI was within within walking distance of campus. Spending time in the many exhibits of this museum filled many weekends throughout my time at UChicago.
In addition to being a great resource for those looking to reenact Ferris Bueller's Day Off, visiting the Art Institute in downtown Chicago also meant getting to see world-class art for no cost (thanks, Arts Pass). That was such a huge perk! There is so much to wander around and look at in the Art Institute. I'll undoubtedly miss spending hours gazing at Sunday at La Grande Jette and American Gothic the most.
Chinatown 
Chinatown was my favorite place to eat throughout college. A quick ride away on CTA, I spent many meals grabbing incredible dim sum, bubble tea, ramen, and pho. I even got to belt out pop hits at karaoke lounges! Chinatown was a major part of my college experience and I'm leaving some of my favorite restaurants behind with a heavy heart.
Wicker Park
An alternative to downtown, Wicker Park, one of Chicago's 77 neighborhoods, is also chock full of great shopping and great eats. I spent countless weekends walking up and down North Milwaukee Avenue, grabbing delicious coffee at Wormholeand ice cream at Jeni's with bags from Buffalo Exchange and Ragstock in hand. 
Lincoln Park Conservatory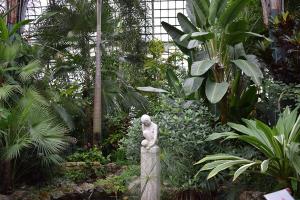 The best antidote to rainy days in Chicago is the Lincoln Park Conservatory. Full of beautiful greenery, the conservatory is a great place to breathe and get peace of mind. Is there a better way to relax and reclaim some perspective than by spending a few hours looking at flowers? Plus, it is open all throughout the year, it is free for everyone, and it is conveniently adjacent to the Lincoln Park Zoo!
Downtown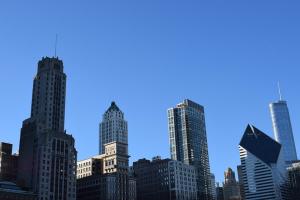 Downtown, also known as "the Loop," is home to Chicago's skyscrapers. It is home to tons of businesses and serves as the main commercial district. State Street and Michigan Avenue are lined with just about every type of store you can think of. Walking up and down both streets was a favorite way to spend my Saturdays. As a New Yorker, the hustle and bustle of downtown gave me that busy city feeling that I often found myself missing. 
Baseball
Chicago's pride for its baseball teams is unparalleled. As a lifelong baseball fan, I'm so thankful that I spent four years in a baseball town. White Sox games are super affordable, and Guaranteed Rate field is actually just a short ride away from campus. Up north, Wrigley Field is a must-visit attraction for anyone who finds themselves in Chicago. Witnessing the reactions of native Chicagoans to the Cubs winning the World Series is another unforgettable memory.