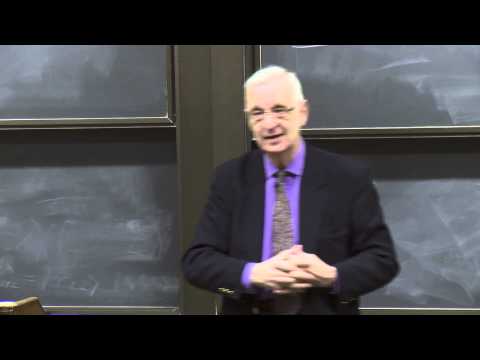 Thomas Pavel
University of Chicago Humanities Day October 19, 2013 "The History of the Novel"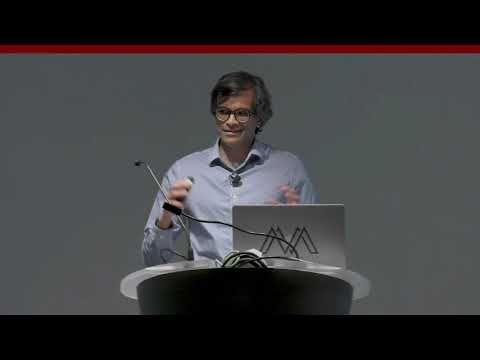 Sendhil Mullainathan
Sendhil Mullainathan, Roman Family University Professor of Computation and Behavioral Science, presented the "The Self-Driving Mind." He was the inaugural speaker in the Center for Decision Research "Think Better" series.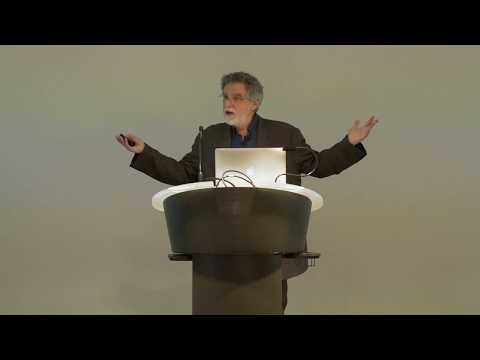 Howard C. Nusbaum
Howard C. Nusbaum, Stella M. Rowley Professor of Psychology at the University of Chicago, gives a talk on wisdom.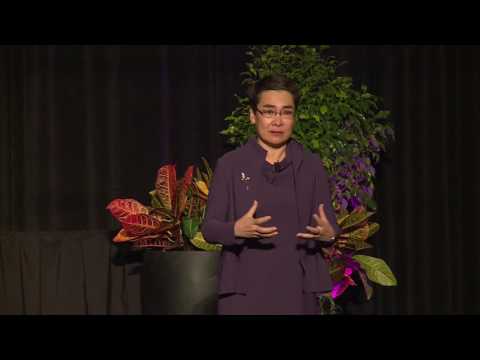 Linda Ginzel
Davis Center Faculty Advisor and Chicago Booth Professor Linda Ginzel gives the keynote address at the 2015 Booth Women Connect Conference entitled, "The Courage, Wisdom, and Capacity to Decide When to Manage and When to Lead."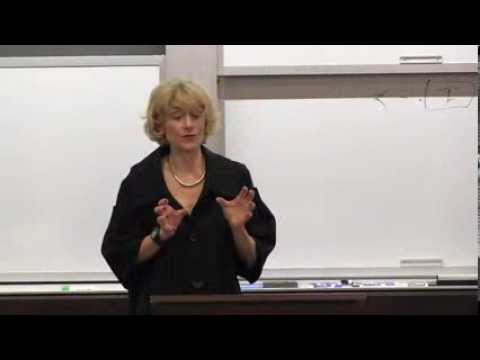 Martha Nussbaum
Martha Nussbaum is Ernst Freund Distinguished Service Professor of Law and Ethics at the University of Chicago Law School. This talk was recorded January 14, 2014 as part of the Chicago's Best Ideas lecture series.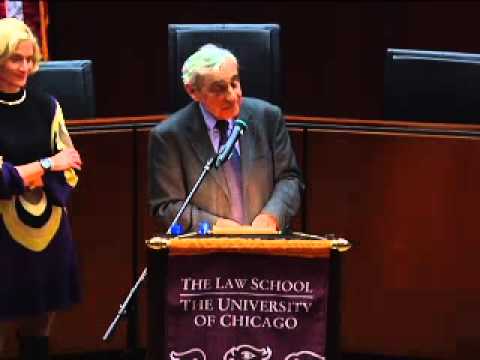 Michael Walzer
The subject of this year's Dewey Lecture is the political morality and wisdom of putting political leaders on trial after we have endured their leadership (and other nations, perhaps, have endured their crimes). Political trials have a long history-and the judgments we make of their judgments are highly contested. Professor Walzer will try to suggest a comparative politics of political trials; they have a very different character, and very different purposes, in different national and international settings. And, like all trials, their justice and wisdom hang on their character and purpose. Michael Walzer is Professor Emeritus at the Institute for Advanced Studies in Princeton, New Jersey.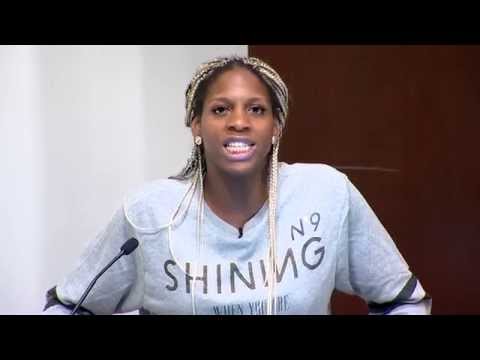 CeCe McDonald
CeCe McDonald joins the the Office of LGBTQ Student Life, the IOP, the Office of Multicultural Student Affairs, Spiritual Life, Center for the Study of Race, Politics, and Culture, and the Center for the Study of Gender and Sexuality at the University of Chicago to discuss her time incarcerated for defending herself against a racist, transphobic assault in July, 2010 and her work as a leader in the movements for LGBTQ liberation, prison abolition, and racial justice.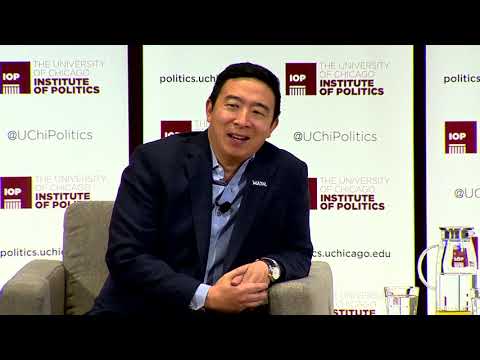 Andrew Yang
Live Taping of "The Axe Files" with Presidential Candidate Andrew Yang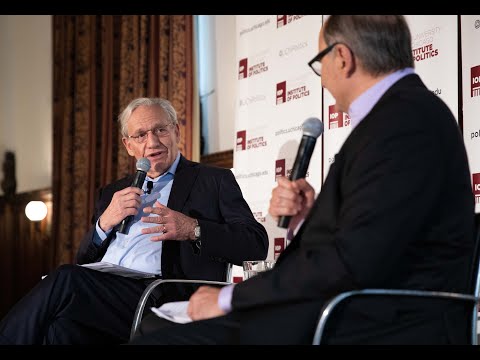 Bob Woodward
Bob Woodward, bestselling author and investigative journalist for The Washington Post, joins David for a live taping of The Axe Files. He shares insights from his four-decade career in journalism spanning nine presidencies – including what it was like to break the Watergate scandal alongside Carl Bernstein, parallels between Presidents Nixon and Trump, and how the media landscape has evolved.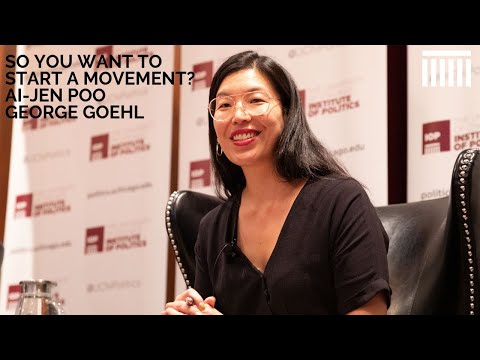 Ai-jen Poo & George Goehl
MacArthur "Genius" Fellow, Executive Director of the National Domestic Workers Alliance, and community organizer Ai-jen Poo and husband and fellow community organizer George Goehl, joined the IOP to discuss their life in organizing and their perspective on the grassroots movements affecting the direction of American politics - from climate change, to labor rights, and more. This conversation was moderated by Osita Nwanevu (AB'15, MPP'16), staff writer for The New Yorker.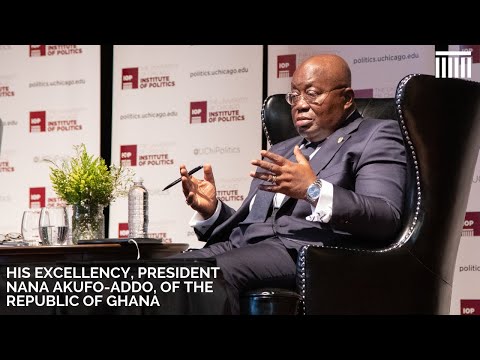 President Nana Akufo-Addo
His Excellency President Nana Akufo-Addo, President of the Republic of Ghana visited the Institute of Politics to discuss his fifty years of public service, his vision for the future of Ghana, and the relationship between Ghana and the United States.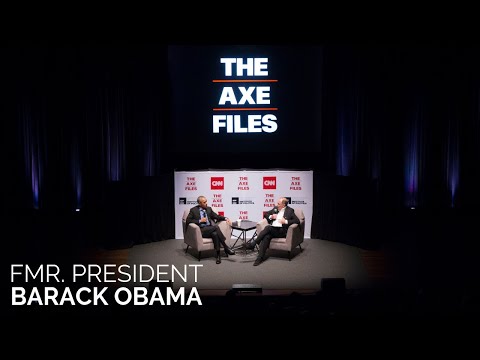 Former President Barack Obama
Former President Barack Obama visited the University of Chicago Institute of Politics for a special live taping of the "The Axe Files." Introduction made by Melissa Navas.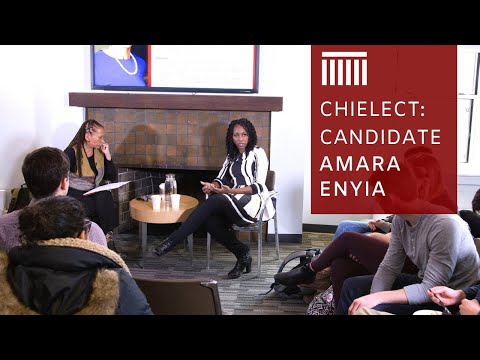 Amara Enyia
As a part of our ChiElect series, mayoral candidate Amara Enyia joined the IOP to discuss her platform and vision for Chicago. This conversation was moderated by IOP Pritzker Fellow, Laura Washington.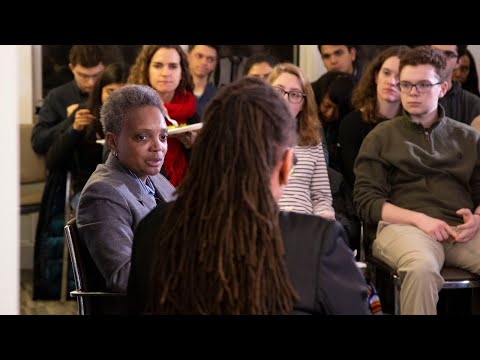 Lori Lightfoot
Join IOP Pritzker Fellow Laura Washington for a discussion with mayoral candidate Lori Lightfoot. As part of ChiElect, the IOP has invited all mayoral candidates to discuss their visions for the city and why they are running for Chicago's head office. Each program is on the record, and students will get a chance to ask the candidates questions.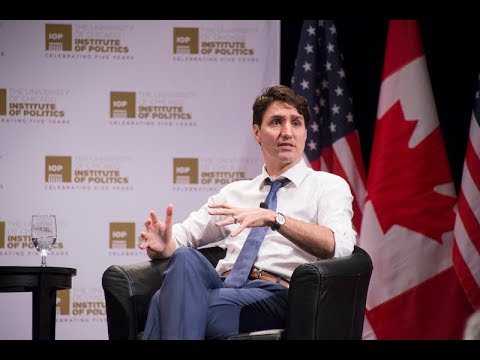 Justin Trudeau
Prime Minister Justin Trudeau of Canada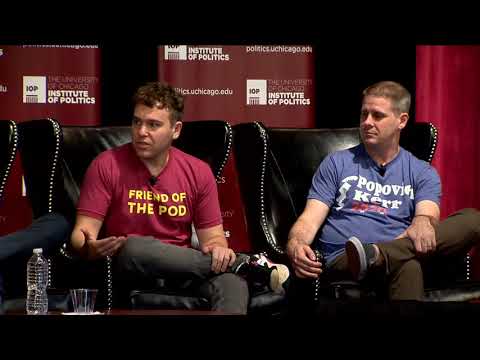 Pod Save America
Pod Save America Takes Hyde Park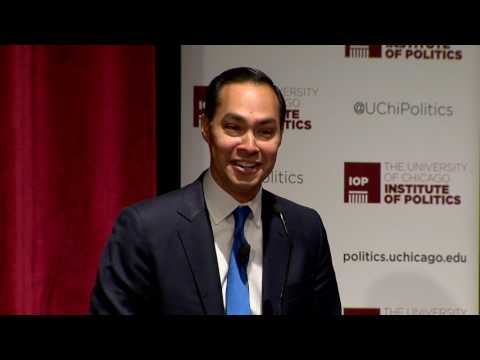 Julian Castro
Former Sec. Of Housing and Urban Development Julian Castro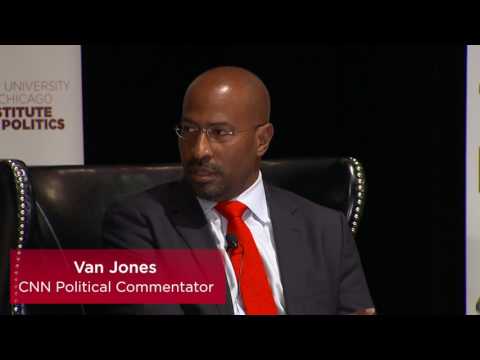 S.E. Cupp and Van Jones
The Institute of Politics welcomed CNN commentators S.E. Cupp and Van Jones for a conversation with IOP Director David Axelrod on the current state of politics in America. This event was part of "America in the Trump Era," the IOP's look at the changes - cultural, policy, media and otherwise - coming under a Trump administration.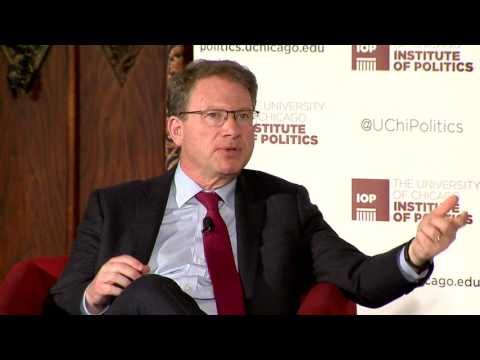 Jeffrey Goldberg
Jeffrey Goldberg, Editor-in-Chief of The Atlantic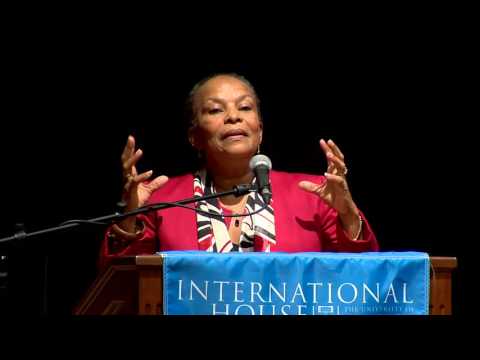 Christiane Taubira
French politician Christiane Taubira at the IOP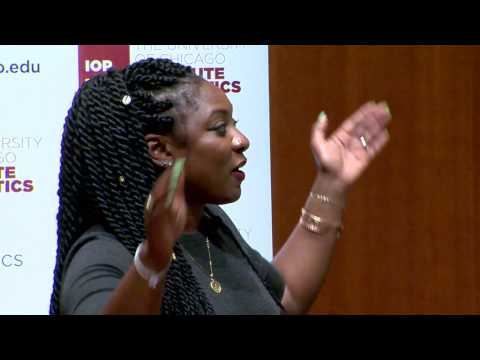 Alicia Garza
On Wednesday, September 28, the IOP hosted Alicia Garza, a co-founder of Black Lives Matter, to discuss the national movement's past, present and future in a wide-ranging discussion about activism and organizing, supporting the voices of black cisgender, transgender and immigrant women, and the totality of black lives. The event was moderated by Eve Ewing, Provost's Career Enhancement Postdoctoral Fellow at the University of Chicago School of Social Service Administration. This conversation was part of a larger discussion at the Institute of Politics this year examining a range of strategies aimed at affecting social change.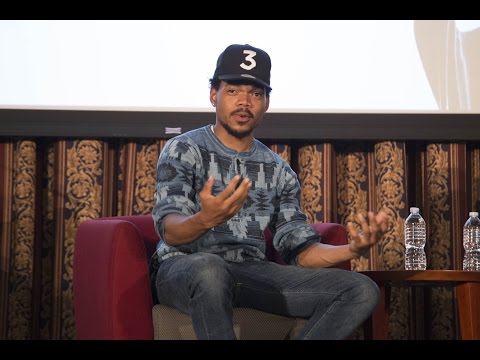 Chance the Rapper
Chancelor Bennett, otherwise known as "Chance the Rapper" is a 23-year-old independent artist born and raised here, on the south side of Chicago. As a teen from the West Chatham neighborhood, Chance was encouraged to pursue his musical aspirations by his mentors and friends at creative open spaces such as YouMedia located at the Chicago Public Library. As he has grown, Chance has become not only a well-known musician but a man who truly takes pride in giving back to the youth as well as underserved communities. As 2015's Chicagoan of the Year and Saturday Night Live's first independent Artist, Chance has certainly made remarkable achievements in a short period of time and he doesn't plan on stopping now.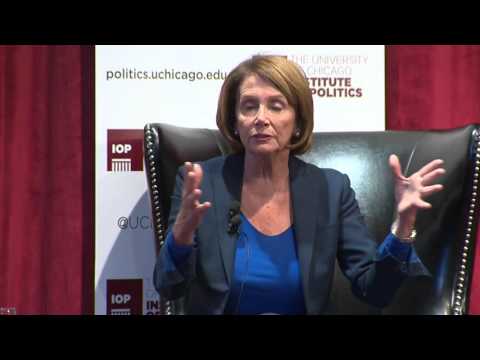 Nancy Pelosi
On Friday, October 16th, the IOP hosted House Democratic Leader Nancy Pelosi to discuss her long and storied career in U.S. politics.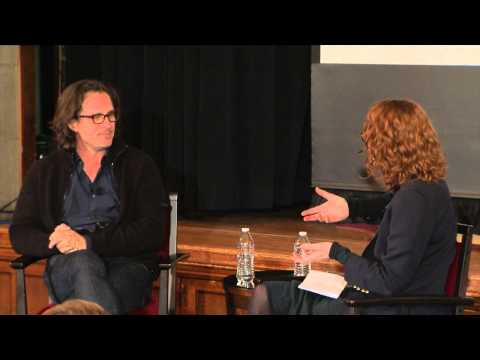 Davis Guggenheim
IOP Impactful Art With Acadamy Award Winning Filmmaker Davis Guggenheim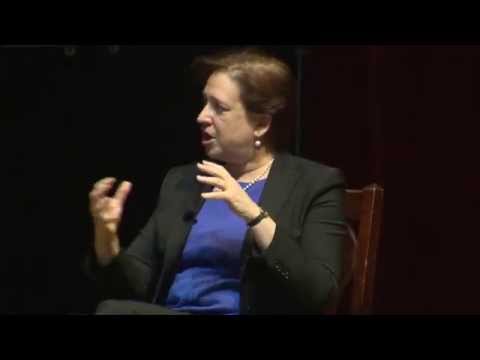 Elena Kagan
In February 2015, the IOP hosted SCOTUS Justice Kagan for an in-depth discussion with Institute Director David Axelrod about her legal life and biography. Justice Kagan is a former U of C law professor and was appointed to the bench by President Barack Obama.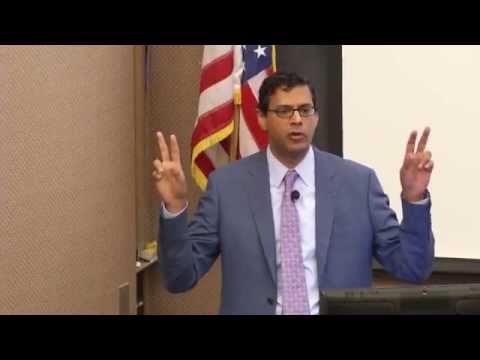 Dr. Atul Gawande
Acclaimed author, Dr. Atul Gawande, discusses end of life care in this compelling lecture: "Being Mortal: Medicine and What Matters in the End." This event was part of the Department of Pediatrics Grand Rounds lecture series and was co-sponsored by the Bucksbaum Institute for Clinical Excellence, the Institute of Politics, and the MacLean Center for Clinical Medical Ethics at the University of Chicago. These entities separately host lectures and public programs during the year and this event was a collaboration between all four groups.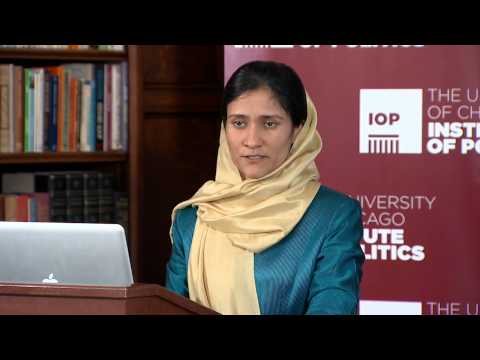 Shabana Basij-Rasikh
Join the Institute of Politics as it hosts global human rights leader and Afghan visionary Shabana Basij-Rasikh. After growing up in Kabul and attending college in the U.S., Basij-Rasikh returned to her native Afghanistan to lead the School of Leadership, Afghanistan (SOLA), the country's first boarding school for girls. She's shared her vision for Afghan women as a featured speaker at the Clinton Global Initiative, TED, and the Aspen Ideas Festival. Now she comes to the University of Chicago to share her own experiences and provide in-depth look at the challenges facing Afghan women today -- and why she believes educational opportunities are the key to the country's long-term future.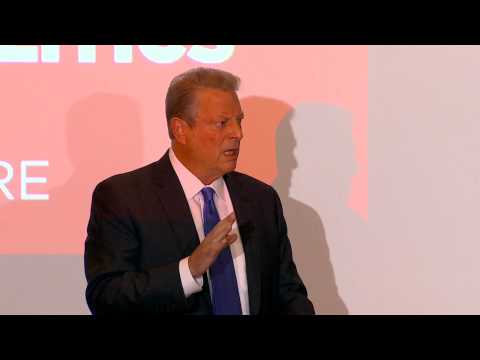 Al Gore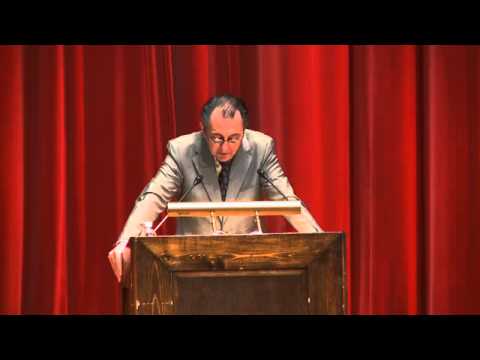 Notable Speaker: David Wellbery
In this lecture, Professor David Wellbery discusses why philosophers from Hegel to Santayana and writers from Thomas Mann to Paul Valéry have considered Goethe's play Faust to be such a profound statement about the human condition. He also examines features of the play that still confound scholars today.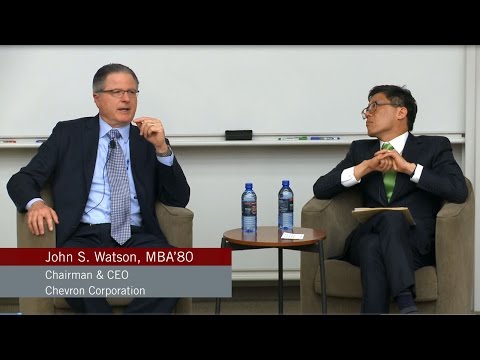 Notable Speaker: John S. Watson
John S. Watson, '80, Chairman of the Board and Chief Executive Officer of Chevron Corporation, chats with Chicago Booth professor George Wu about decision making processes he has put in place to encourage Chevron to make faster, better decisions.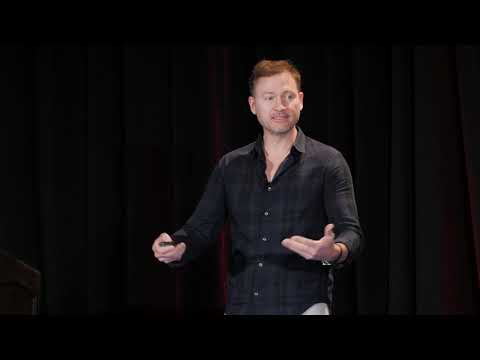 Notable Speaker: Bryan Johnson
Bryan Johnson, '07 (XP-76) had his first success as founder, chairman, and CEO of Braintree. Now, leveraging that success, he is the founder and CEO of Kernel, a company developing advanced neural interfaces. He shares his vision for the world as impacted through brain science.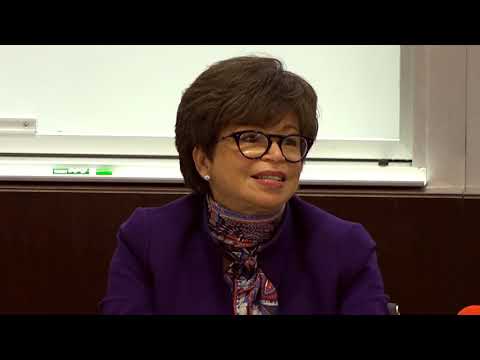 Notable Speaker: Valerie Jarrett
Valerie B. Jarrett, a Distinguished Senior Fellow at the Law School and former senior advisor to President Barack Obama, has a conversation with Emily Buss, the Mark and Barbara Fried Professor of Law at the Law School, about law in the era of #MeToo.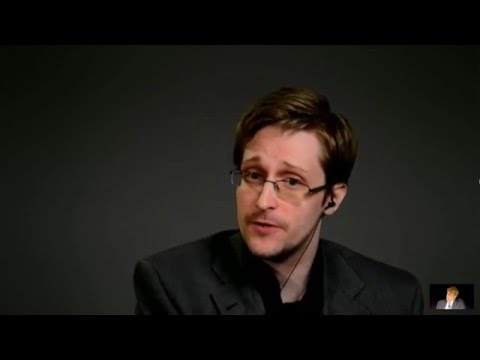 Notable Speaker: Edward Snowden
UChicago's Institute of Politics welcomes Edward Snowden, live from Russia, for a conversation about civil liberties and security.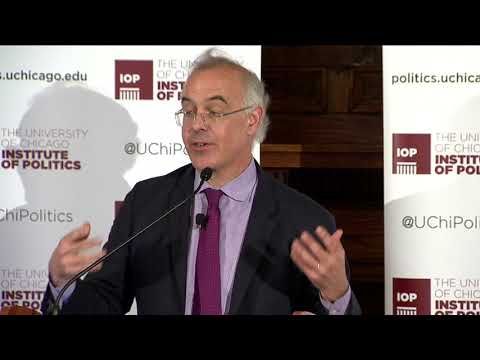 Notable Speaker: David Brooks
The UChicago Institute of Politics welcomes New York Times columnist and political and cultural commentator David Brooks, who discusses community, commitment, and tales questions from the UChicago audience.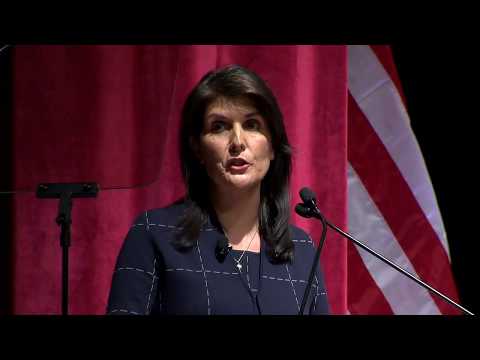 Notable Speaker: Nikki Haley
UChicago's Institute of Politics (IOP) hosts U.S. Ambassador to the U.N. Nikki R. Haley for an event at the University of Chicago. Ambassador Haley gives remarks on international relations and the United Nations before sitting down with IOP Director David Axelrod for a moderated discussion.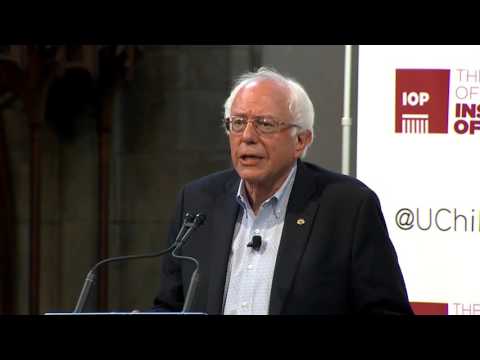 Notable Speaker: Bernie Sanders
Democratic presidential candidate Sen. Bernie Sanders visits his alma mater to speak to UChicago students and community members.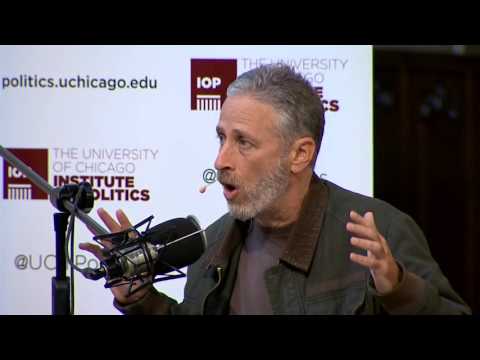 Notable Speaker: Jon Stewart
UChicago's Institute of Politics (IOP) welcomes Jon Stewart for a special live taping of "The Axe Files" podcast, hosted by IOP Director David Axelrod.