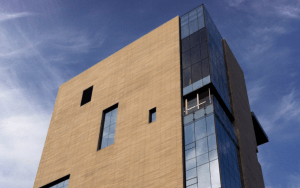 Before registering, please determine which type of event your group would like to attend:
Information Session

Join a UChicago Admissions Counselor for an information session covering the college admissions process and holistic review, as well as financial aid, academic programs, extracurricular activities, and campus life at UChicago.

Campus Tour

Join current students as they highlight important places on UChicago's campus and share stories about their social and academic experiences as a UChicago student. Bring your questions and get ready for some fun!

Information Session and Tour

Join a UChicago Admissions Counselor and a current UChicago student for a combined session highlighting the college admissions process, financial aid, and UChicago's campus.
Additional details to note for an In-Person Group Visit:
Requests should be completed at least three weeks in advance of your requested date.
On-campus visits require one chaperone per 15 high school students or 10 K-8 students.
If your high school group is smaller than 20 students, please feel free to sign up for one of our general Info Sessions and Tour slots if they work for you. K-8 groups of any size must use the group visit request form.
Please note that groups larger than 60 may require special approval due to space constraints on campus.
Participation in a group visit is limited to current high school students as well as K-8 students at Chicagoland area elementary and middle schools.
After submitting a request form, you will receive an acknowledgment of submission. This is not confirmation of a reservation. You should receive notification within 3 business days of your submission to either confirm or clarify your reservation.
For more information, please see our FAQ or email grouptours@lists.uchicago.edu.
Request an in-person group visit here.